Real Life Movies
15.04.1943 The Batman
26.05.1949 Batman and Robin
20.07.1966 Batman hält die Welt in Atem
23.06.1989 Batman Batman
19.06.1992 Batmans Rückkehr
16.06.1995 Batman Forever
20.06.1997 Batman & Robin
10.06.2005 Batman Begins
14.07.2008 The Dark Knight
18.07.2012 The Dark Knight Rises
Blade
1998 Blade
2002 Blade II
2004 Blade Trinity
The Avengers
2012 The Avengers
Fantastic Four
2005 Fantastic Four
2007 Fantastic Four : Rise of the Silver Surfer
Captain America
1979 Captain America
1979 Captain America II Death too Soon
1990 Captain America
2011 Captain America - The first Avenger
Thor 
2011 Thor
The Flash
1990 Flash Serie
1991 The Flash II revenge of the trickster
1992 The Flash III Deadly Nighshade
Daredevil
2003 Daredevil
2005 Spin off Elektra
Superman Movies
1951 Superman and the Mole Men
1978 Superman
1980 Superman II – Allein gegen alle
1983 Superman III – Der stählerne Blitz
1987 Superman IV – Die Welt am Abgrund
2006 Superman Returns
2013  Superman: Man of Steel
Ghostrider
2007 Ghostrider
2011 Ghosrider Sprit of Venegeance
Green Lantern
2011 Green Lantern
Howard the Duck
1986 Howard the Duck
Jonah Hex
2010 Jonah Hex
Hulk
2003 Hulk
2008 Der unglaubliche Hulk
Supergirl 
1984 Supergirl
Wonder Woman
1974 Wonder Woman Fernsehfilm
1975 Wonder Woman Serie
Iron Man
2008 Iron Man
2010 Iron Man 2
Spiderman
2002 Spider-Man
2004 Spider-Man 2
2007 Spider-Man 3
2012 The amazing Spider-Man
Die Maske
1993 Die Maske
2005 Die Maske 2
Catwoman
2004 Catwoman
X Men
2000 X Men
2003 X Men 2
2006 X Men der letzte Wiederstand
2009 X-Men Origins: Wolverine 
2011 X-Men: Erste Entscheidung 
Punisher
1989 Punisher (Dolph Lundgren)
2004 Punisher
2008 Punisher War Zone 
Justice League
1997 Justice League
Teenage Mutant Hero Turtles
1990 Turtles
1991 Turtles II Das geheimnis der Ozone
1993 Turtles III
2007 TMNT
2009 TMNT Forever
Green Hornet
1940 Green Hornet
2011 Green Hornet
Flash Gordon
1980 Flash Gordon
Gentleman
2003 Die liga der aussergewöhnlichen Gentleman
Kickass
2010 Kickass
Das Phantom
1996 das Phantom
Hellboy
2004 Hellboy
2007 Hellboy II Die Goldene Armee
300
2008 300
Spawn
1997 Spawn
Watchmen
2009 Watchmen
Clever und Smart
2005 Clever und Smart
Bulletproof Monk
2003 Bulletproof Monk
Death Note
2006 Death Note
2008 Death Note the Last Name
2009 Death Note L Change The world
Dragonball
1970 Dragonball The Saga begins
2009 Dragonball Evolution
Deketiv Conan
2006 Shinichi Kudo
2007 Detektiv Conan 2
2011 Detektiv Conan 3 
Josie and the Pussycats
2001 Josie and the Pussycats
Lucky Luke
1991 Lucky Luke
2005 Die Daltons gegen Lucky Luke
2009 Lucky Luke 
Scott Pilgrim
2010Sott Pilgrim VS The World
Sin City
2005 Sin City
V wie Vendetta
2005 V wie Vendetta
Well, much happened in that time, i got a girlfriend and dumped her because she lied to me. I said something like this here
But guess what she deserved it.  God dammit why is everybody so unthankful in this world?Anyhow i have better things to do with my time than waste it to girls that are playing with my heart. Like playing with my band or record a solo Record.Yes, right I'm recording a solo record. For all my Homies my Bros. and Sis!At this time i want to thank some people who made me believe in me and those who are dedicated songs to. Let's start right away with the fucking mayhem! i like to start with dedication of the songs that go along with a little bit of explanation!
1. Scum - This song is dedicated to me and other me XD well cut it shortly it's about being the only one who does his own thing and doesn't give a fuck about the others!
2.Felt Like Home - Dedicated to my first real love in my Life. This is for you J. It's about letting someone go, even if it hurts and then realizing shouldn't have done this.
3.Story of a cheated Boy - Dedicated to all my ex girlfriends that cheated on me, that are almost all of them. They'd sleep around with other guys… this is a girlbashing song =D
4.I am what iam - Dedicated to my Childhood and Lydia Jewel Chaki. She reminded me how beautiful life can be and to have fun. Lydia you are great and somewhat of my savior! So this is a big thanks to you *huggles* The song is about growing up and wondering why everything is so blurry when you are an adult.
5.Happens one Time - Dedicated to Kelsee . The great Lioness… You are such a great person i feel great for knowing you sweetheart and  well don't believe in things the others say, you are great no matter what happens! The plot of the song is always stay true to yourself and stick to your own beliefs.
6. Home of the Dumb - Dedicated to all people i hate especially Phillip Herder… FUCK YOU! This song is about my ex band i played in. I felt really dumb in that band. Thanks to you guys =D
7.Slut - Dedicated to all my slutty ex gf's that cheated on me! Another girl bashing song!
8.Up all night - Dedicated to Leanne Flores. You are my first homie sis! There is no other first , you know that! This song is like a big hug to you…. You sweet piece of ass… *poke you know it's only a saying* Wish you all the best with your Boyfriend! The song itself is about being up all night, for someone you really like /love wait until that one's come online =D
9.You're Made to… - Dedicated to Lydia Jewel Chaki. There is only one thing , she is made to be awesome!The song is about being an awesome person! =D
10.Everything Ends - Dedicated to all Lovers and the one's who lost someone out there. and that is also the plot of the Song.11.Rock City No.1 - Dedicated to the city i live in. My city is shit for calling it Rock City No.1  we never were. It's a fuck you to the guys that used that term. but i beleieve someday when idiots are dead and gangsters too, we can be Rock City No.1.
12.Sore wa no ai no tame ni subete no -  Dedicated to Lydia again =D Girl you make me write good songs. It's a japanese one and the Lyrics are also japanese. I guess if you ever get that translated someday… you will punch me in da face , little cute Cherry Pie =D And no i won't tell you what it's about… find out yourself!
So last but not least… the Cover of that CD. It will be availible for free download at the 15 of July 2011. but only for 2 weeks, be sure to grab it then =X
Ahh man Music and mayhem and big thank you's and Fuck you's ….Life's great isn't it? HahahaIn my own words i think i am still a nerd, a geek , a punk no one likes somehow … but hey there are some people that believe in me and show me that through some love.

I'll guess some people are going to shit their pants when they start reading my shit but wait… maybe not… I'm Captain Underpants… Up Up And AWAY! XDDD4:00 am in Germany and i am still not tired. Why is that so?! Anyhow i should go to bed and write some more this evening.
Love and Pacman all over the world!

Bamm Outta Here!
Andy
SO HERE I AM!
In my Blog it's all about music or other funny shit! Everthing interesting my little mofos :D Yes i use stronge language and i am proud to do it! Fuck yeah!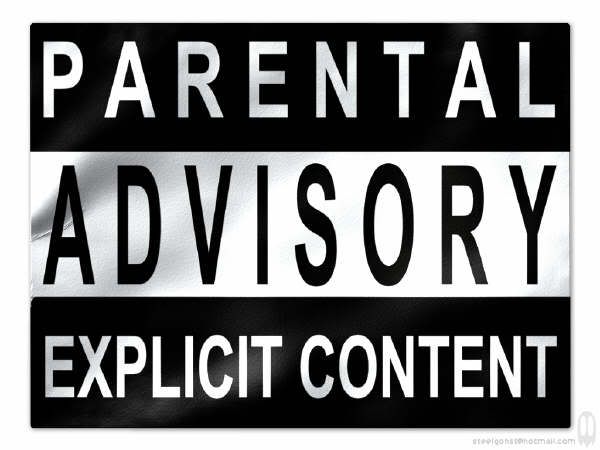 It's 7 am and i've been up all night!More or less i wrote two songs. While listening to MC Lars, Stone Sour and Volbeat. That fucking influenced me! Dammit!I am gonna uploading a new cover on my youtube channel damnityoutbitch666 , yes it's the name of my channel you assholes! :-D
Fuck the Microsoft generation! I love my iGeneration! Apple rocks! Yes i am one… A GEEK :-D A NERD whatever you wanna call me …i don't give a fuck :D So this will be it for the first time…. i am coming back in the evening YO! Be prepared all you bitches :D